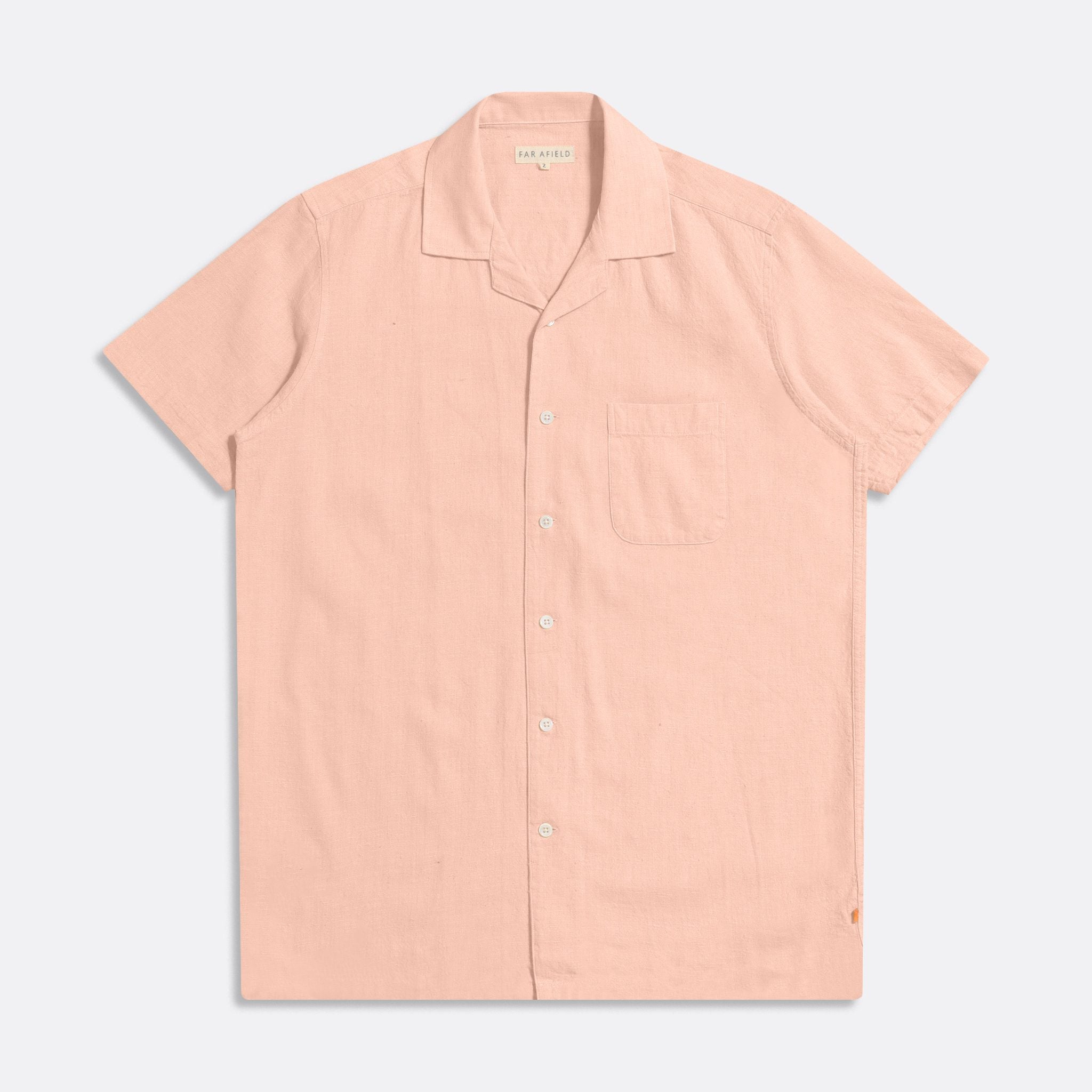 Muted Clay Stachio S/S Shirt
Description
The Muted Clay Stachio S/S Shirt is a classic Cuban collar shirt that's crafted from an earth-friendly BCI cotton/hemp blend. Featuring a rounded chest pocket, six button placket, signature orange side seem tab, and square hem with side vents for added comfort.
- 80% BCI Cotton / 20% Hemp
- Regular fit, true to size
Designer
Global inspiration teams up with contemporary British design to provide menswear that is distinctive and of high quality.

Classic craftsmanship and attention to detail is married to the unique to make sure that with FAR AFIELD the wearer and the creator go that one step further.
---
Muted Clay Stachio S/S Shirt
How To Purchase
Pay In-Store at South of London
If you're in Barbados, you have the exclusive option of in-store payments. Choose 'Payment on Pickup' at Checkout - this will allow you to pay by Credit Card or Cash when you come to the Boutique.
Online via Credit Card
So you've filled your cart and are ready to checkout. Wherever you are in the world (Barbados, USA, Canada, etc.), you can pay online securely via credit card. We accept all major credit cards, as well as, PayPal. Choose your shipping, local delivery or pick-up option at checkout.
Receiving Your Goodies
Ground Delivery (Barbados only)
If you're in Barbados, we deliver islandwide. Simply choose the 'Ship' option at Checkout, pay securely via credit card then enter your preferred address.
Pickup In-Store
We love to see your smiling faces, so popping into the Boutique is always a good idea.
Choose 'Pickup' at Checkout and either opt to pay in-store or you can checkout securely online via credit card.
Caribbean + International Shipping
We deliver anywhere in the world. Just enter your Shipping address at Checkout.
International Order Tracking
For international deliveries, when your order is dispatched, a tracking number will be emailed to you at the email address provided when you completed your order.