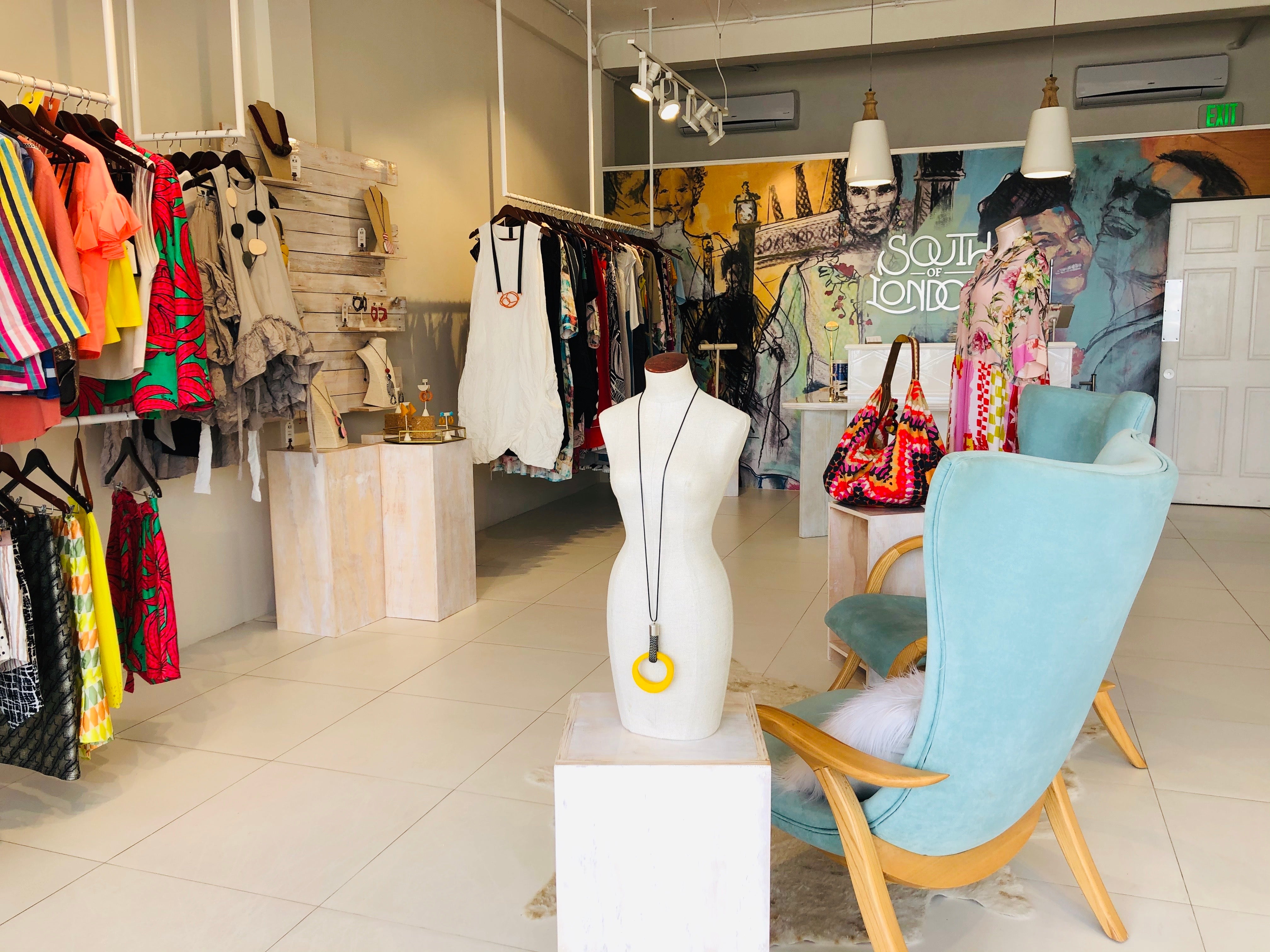 Welcome to South of London
About Us
Founded in 2010, we boast a remarkable collection of men's and women's exclusive designer apparel, accessories and jewellery.
Unrivalled, and with a strong, careful commitment to quality and elitism, our collections are inclusive and house something for everyone of any shape and age. 
Enjoy the scents, sounds and sights of our cosy emporium located in Barbados. Crafted to be a haven of laughter, happy moments and style ~ always.
Brand Ethos
Curated Collections
A piece for every journey that bodes compliment to every style.
At South of London, we curate our collections around the timelessness of pieces and with a fidelity to style and craftsmanship.
We seek out designer brands with an ethos on quality, detail and fine materials from locale like Israel, Poland, Australia, Italy, Eindhoven and many more.
We boast about our exclusivity, which is found in our limited 3-per-style offering and our promise of no restocking after a piece is sold out.