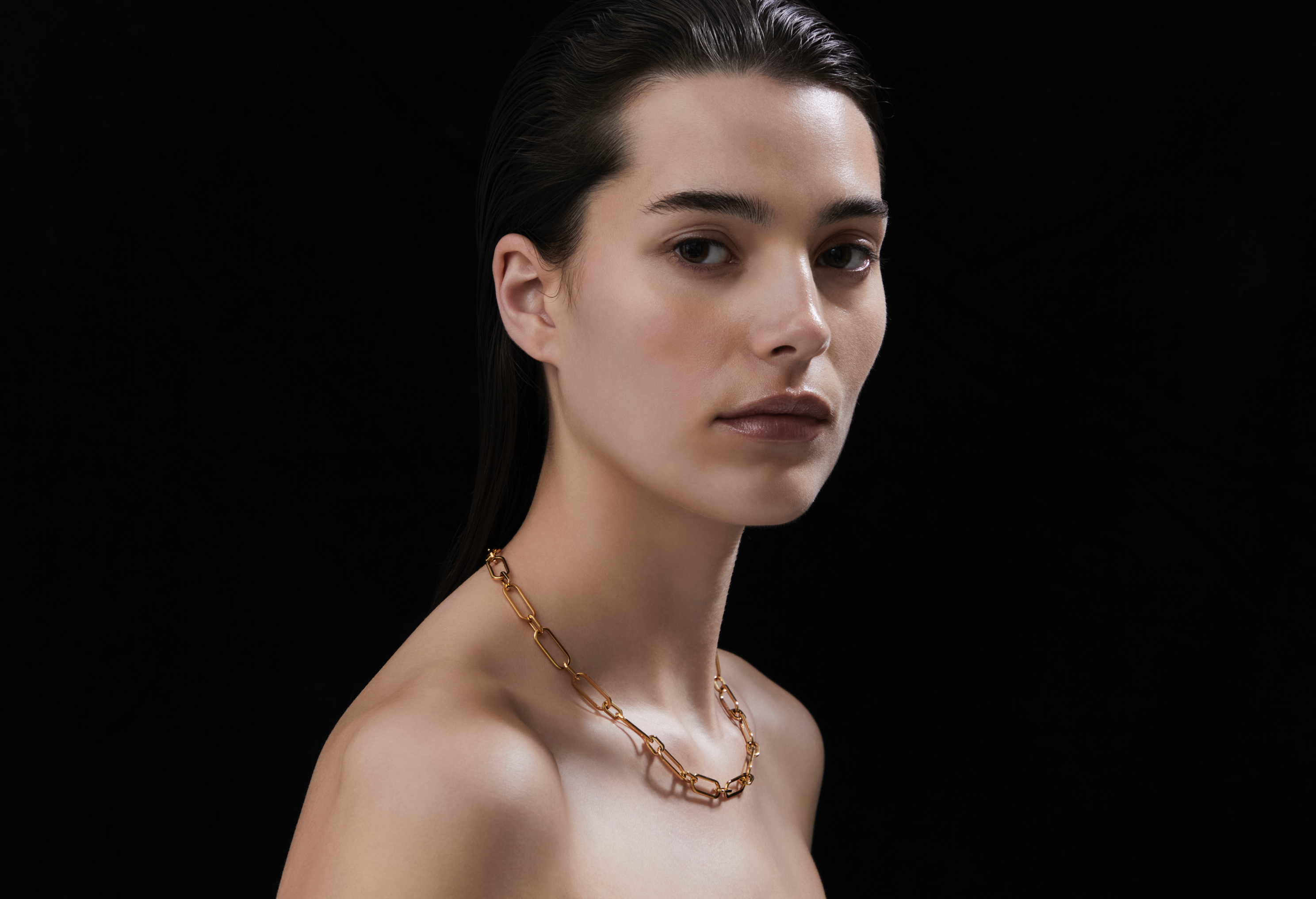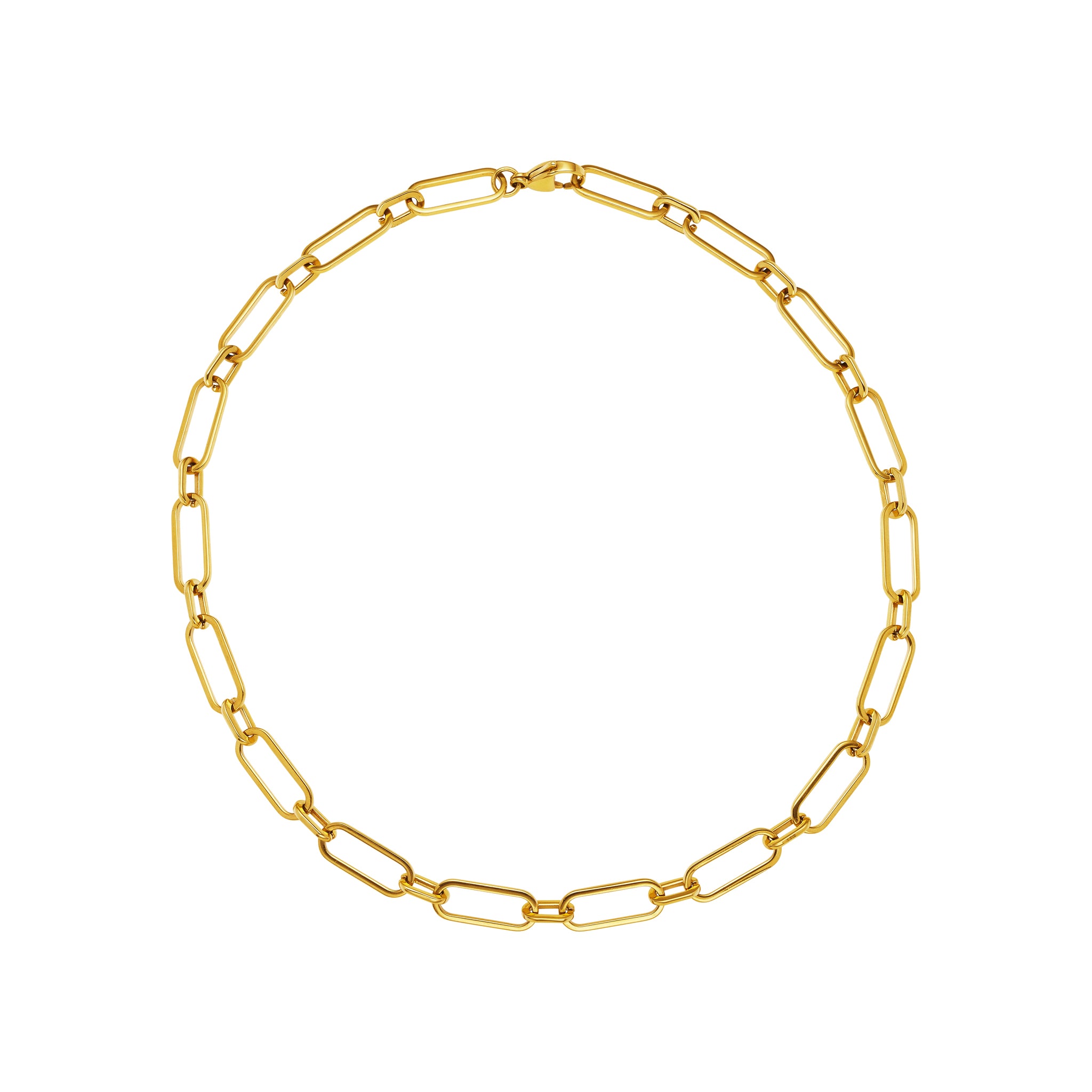 Description
The SWANSON NECKPIECE is a timeless rectangular link chain perfect for everyday styling. Handcrafted in Italy.
Care
The Amber Sceats Collection is design in Australia utilising the highest quality of jewellery craftsmanship. Our pieces are destined to live a long life if they are carefully taken care of.

We recommend against wearing your jewellery while bathing and against having your jewellery come into contact with chemicals such as perfume, lotions, hairspray and cleaning products. Avoid wearing jewellery whilst swimming or bathing.

After wear, please ensure jewels are stored in a safe, dry place that is preferably flat, out of direct light, free from moisture and away from any extreme heat.

Please ensure each piece is stored separately to prevent any scratching or rubbing from contact with other jewels.
Details
Gold
52cm in length
24k gold plated brass
Designer
Amber Sceats takes you on a journey showcasing sartorial statement pieces that are made for the moment. Handcrafted in Italy, the Collection interplays sculptural silhouettes, rich textures and luminous accents that are synonymous with the Amber Sceats brand.

Discover the Allure Collection, inspired by shimmering light that explores notions of effortless maximalism, bringing majestic charm to your every-day.
---
How To Purchase
Pay In-Store at South of London
If you're in Barbados, you have the exclusive option of in-store payments. Choose 'Payment on Pickup' at Checkout - this will allow you to pay by Credit Card or Cash when you come to the Boutique.
Online via Credit Card
So you've filled your cart and are ready to checkout. Wherever you are in the world (Barbados, USA, Canada, etc.), you can pay online securely via credit card. We accept all major credit cards, as well as, PayPal. Choose your shipping, local delivery or pick-up option at checkout.
Receiving Your Goodies
Ground Delivery (Barbados only)
If you're in Barbados, we deliver islandwide. Simply choose the 'Ship' option at Checkout, pay securely via credit card then enter your preferred address.
Pickup In-Store
We love to see your smiling faces, so popping into the Boutique is always a good idea.
Choose 'Pickup' at Checkout and either opt to pay in-store or you can checkout securely online via credit card.
Caribbean + International Shipping
We deliver anywhere in the world. Just enter your Shipping address at Checkout.
International Order Tracking
For international deliveries, when your order is dispatched, a tracking number will be emailed to you at the email address provided when you completed your order.