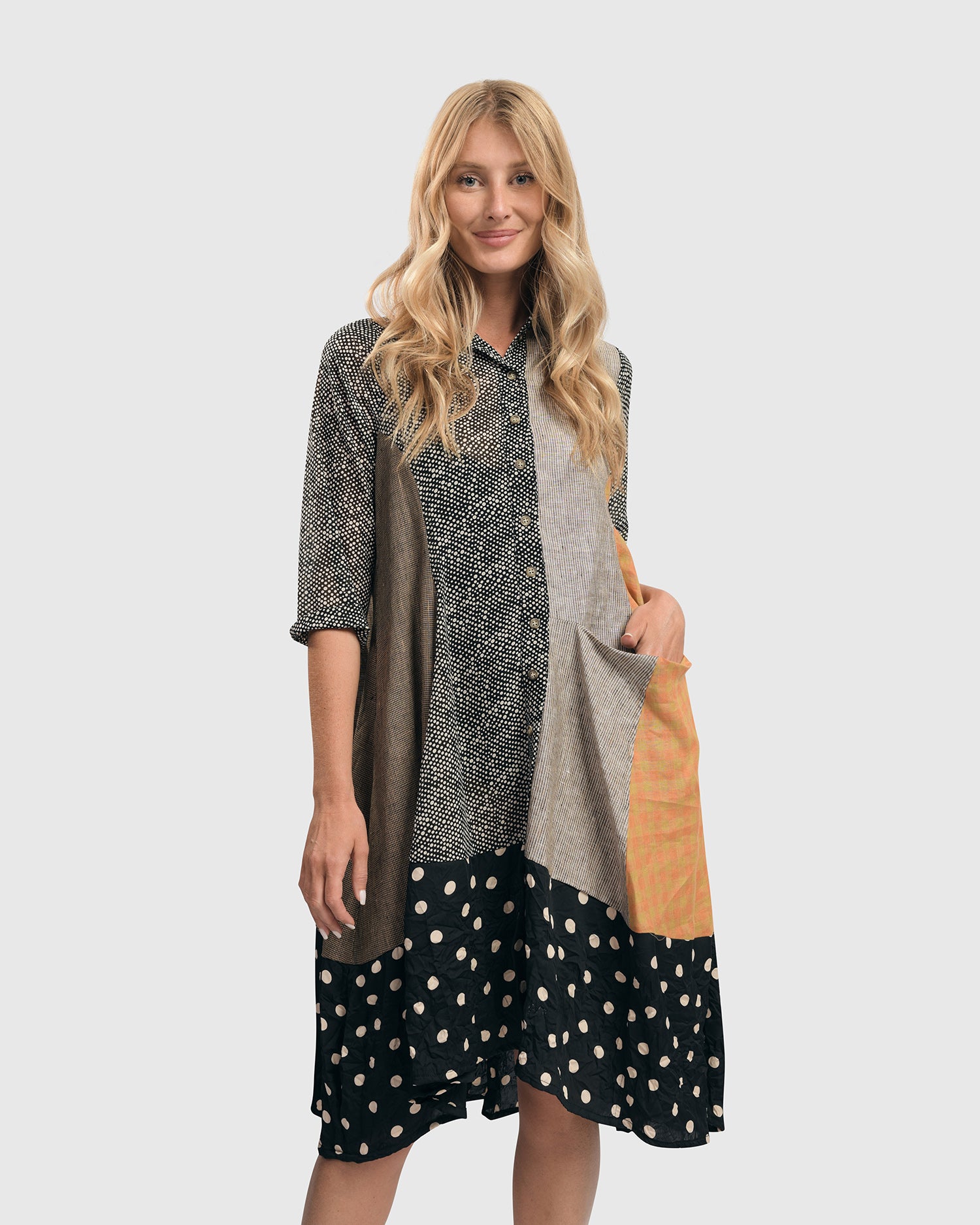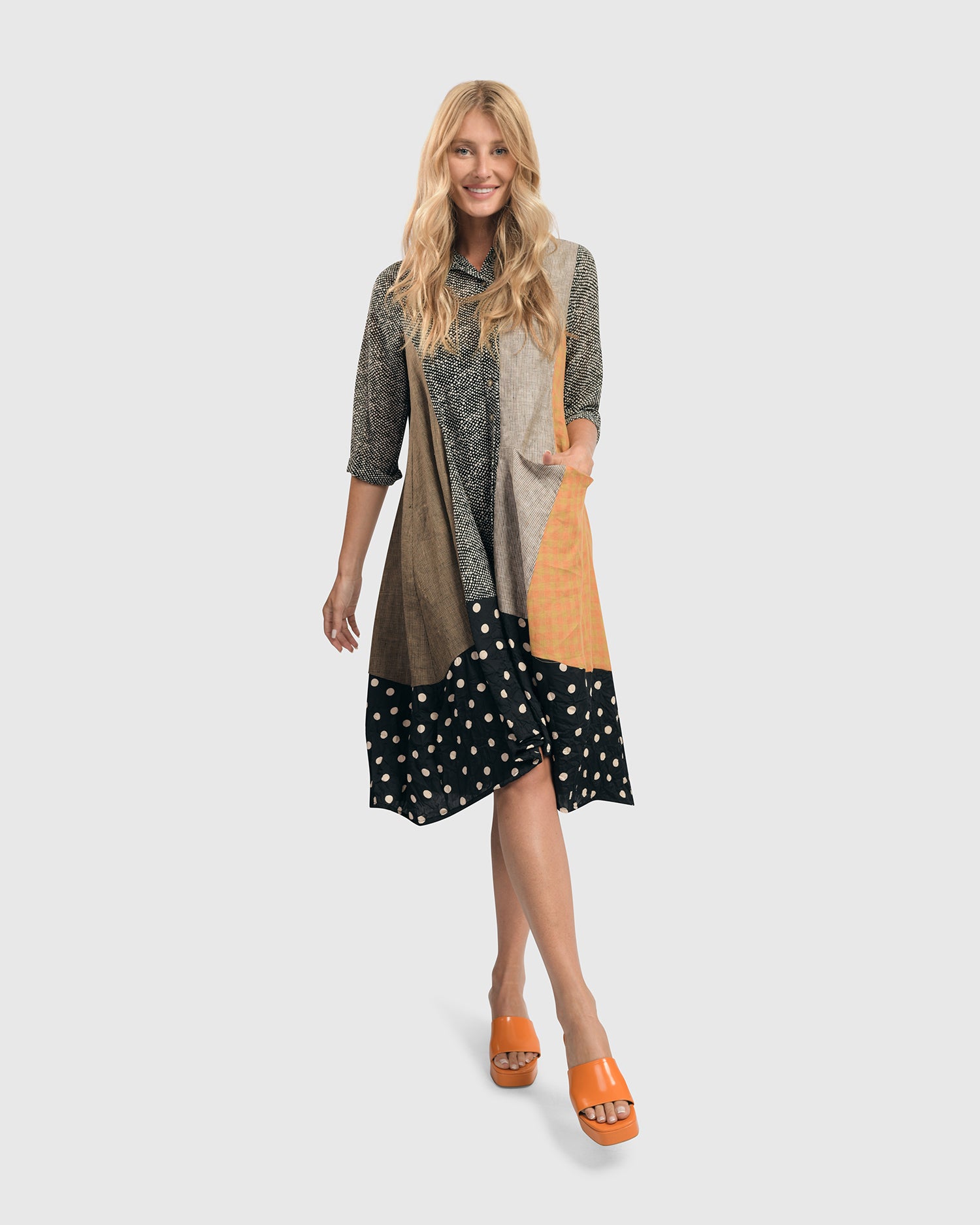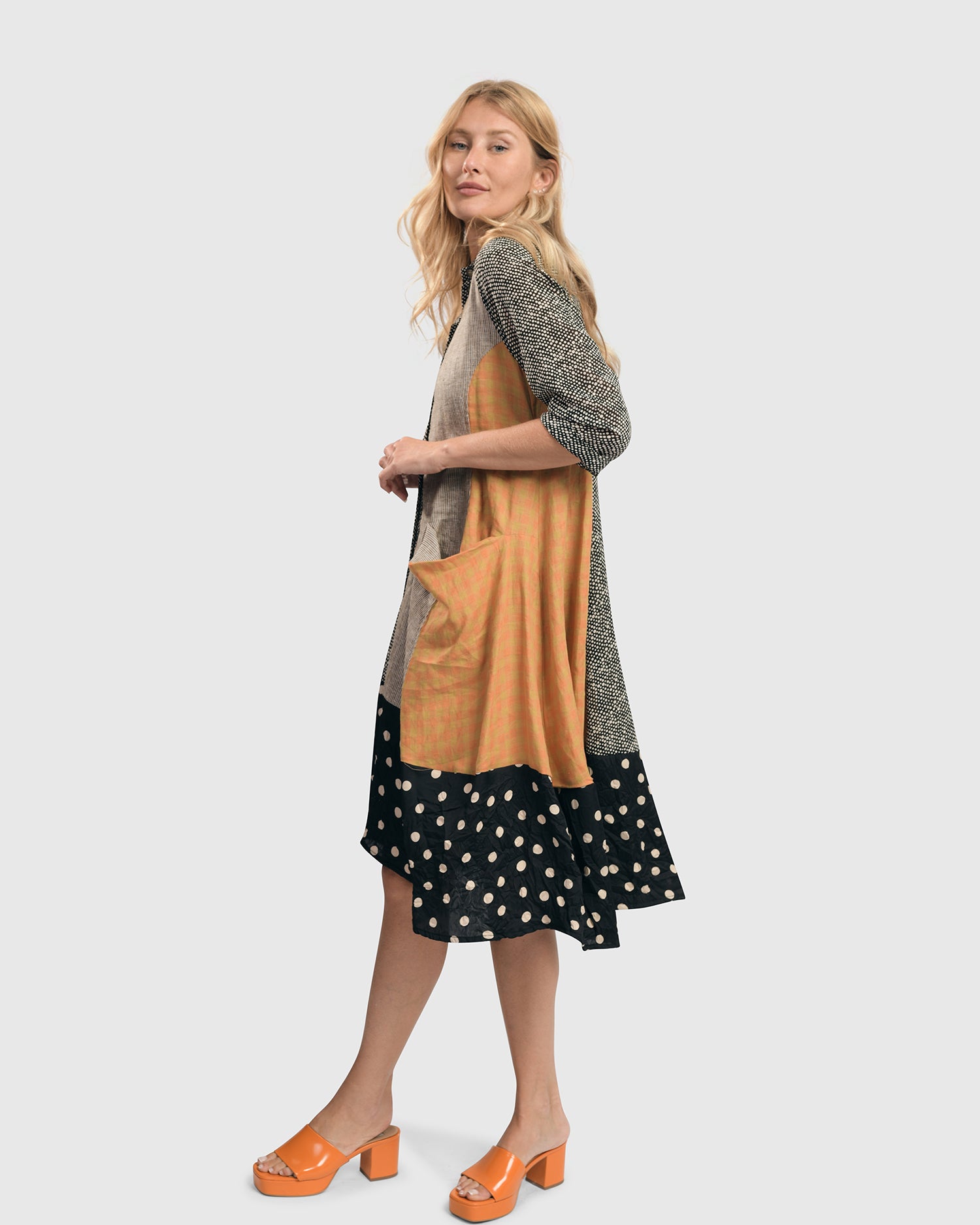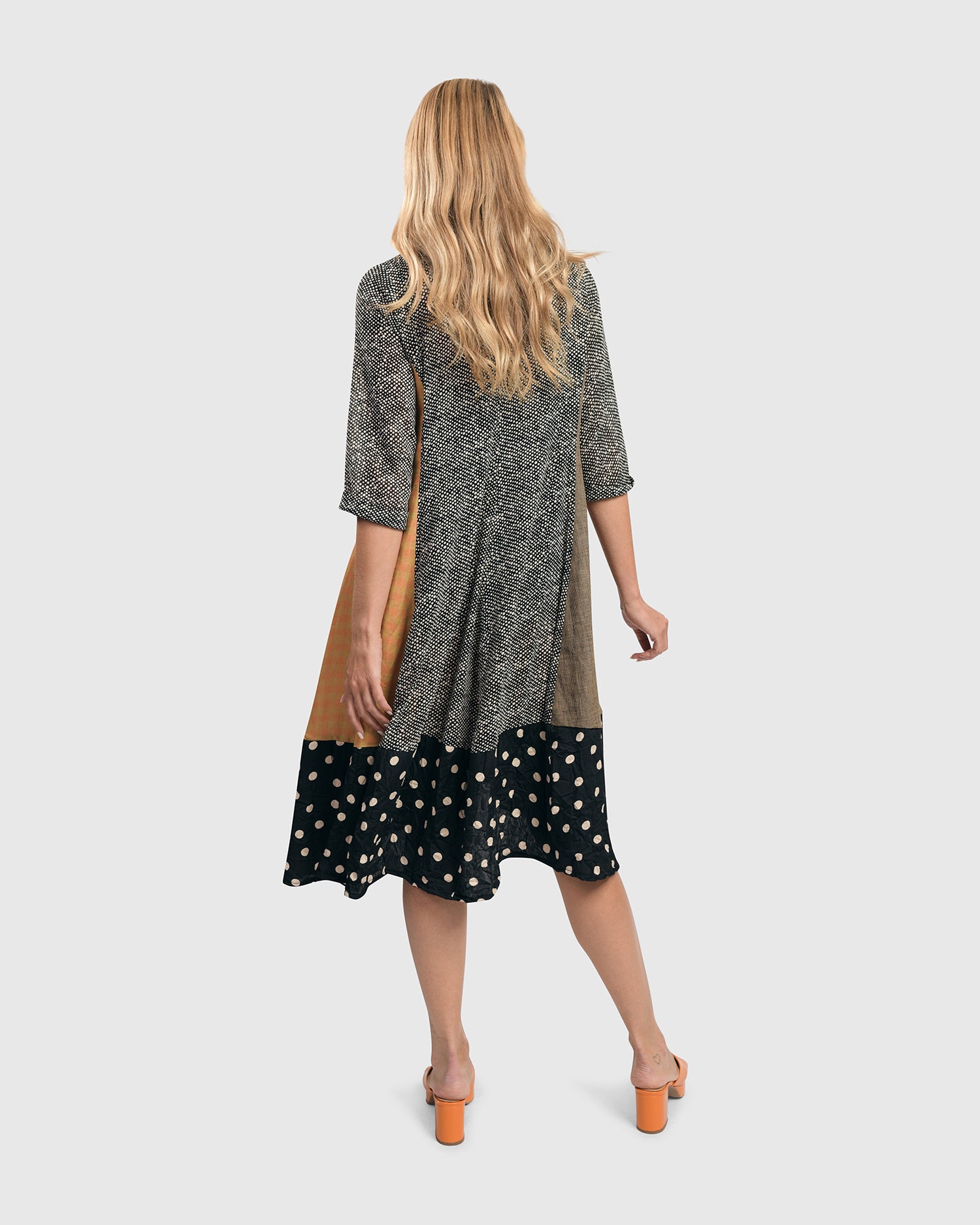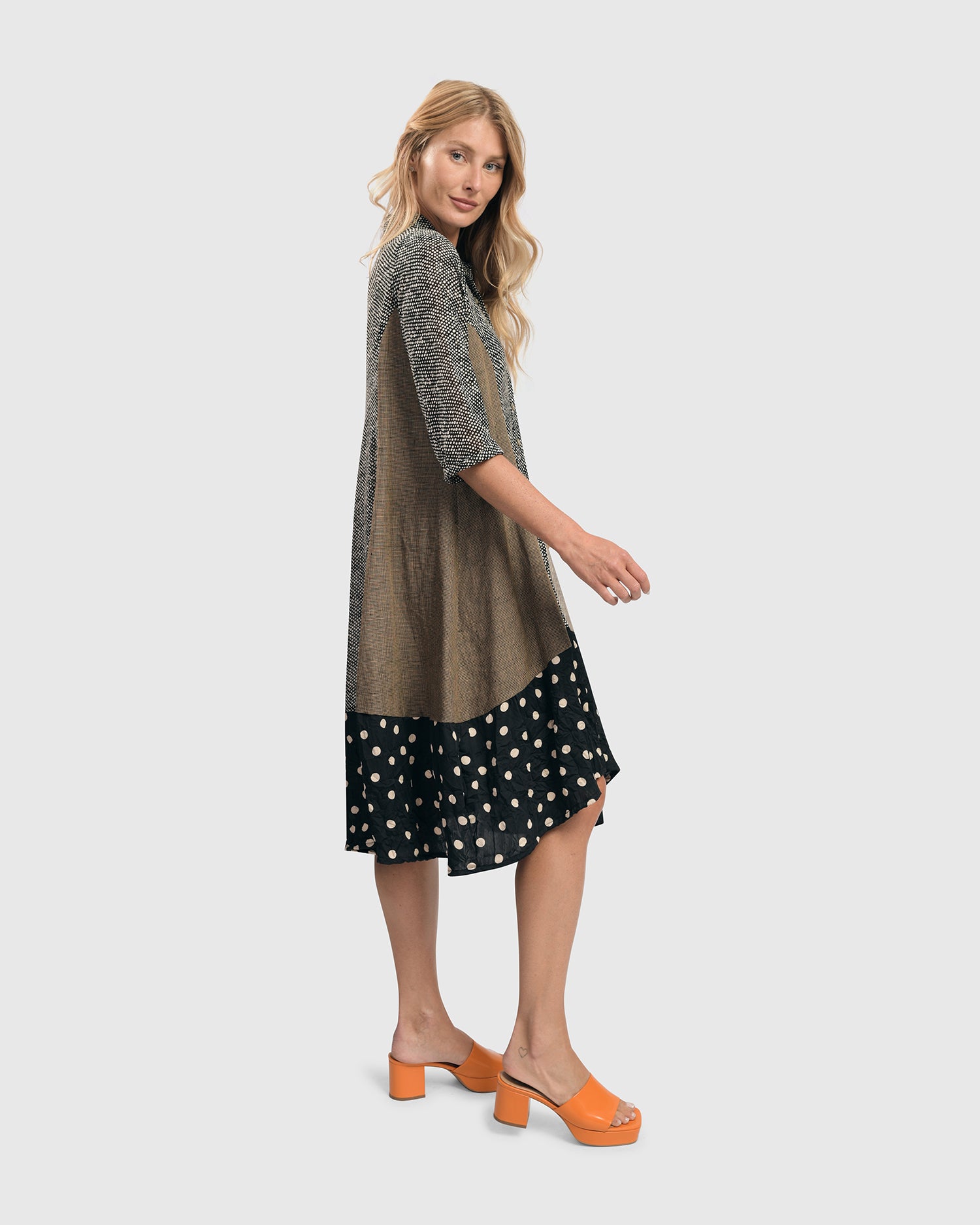 Description
A stunning palette and a mix of subtle pinstripes, checks and a dots come together in an effortlessly chic design that feels like a breeze everywhere you go.
The MEREDITH Trapeze Dress is a pullover frock with spread collar and button placket has three-quarter sleeves and bias-cut sides for relaxed flattery with polish for special occasions. Finished with a signature draped pocket.
Composition
60% polyester + 40% linen
Details
Katya is 5'9" & wears Alembika 1 (US 6-8)
Designed & made in Israel
Designer
Designed in Israel and coveted all over the world!

Alembika believes that women's fashion should make you feel comfortable with your body, not the body you're working on, fantasising about, or wish to have, but the one you have right now.

Each collection boasts colourful prints, an artful mix-match of fabrics and comfy lines.
---
How To Purchase
Pay In-Store at South of London
If you're in Barbados, you have the exclusive option of in-store payments. Choose 'Payment on Pickup' at Checkout - this will allow you to pay by Credit Card or Cash when you come to the Boutique.
Online via Credit Card
So you've filled your cart and are ready to checkout. Wherever you are in the world (Barbados, USA, Canada, etc.), you can pay online securely via credit card. We accept all major credit cards, as well as, PayPal. Choose your shipping, local delivery or pick-up option at checkout.
Receiving Your Goodies
Ground Delivery (Barbados only)
If you're in Barbados, we deliver islandwide. Simply choose the 'Ship' option at Checkout, pay securely via credit card then enter your preferred address.
Pickup In-Store
We love to see your smiling faces, so popping into the Boutique is always a good idea.
Choose 'Pickup' at Checkout and either opt to pay in-store or you can checkout securely online via credit card.
Caribbean + International Shipping
We deliver anywhere in the world. Just enter your Shipping address at Checkout.
International Order Tracking
For international deliveries, when your order is dispatched, a tracking number will be emailed to you at the email address provided when you completed your order.